Strong Tummies specializes in
Integrated, Functional Core Rehabilitation
Did you know that some of the symptoms of a Weak Core are:
Chronic Back Pain; Constipation/GI Issues; Diastasis Recti; Weak and/or Dysfunctional Pelvic Floor
Do you know muscles are actually in your Core? (Don't think 6-pack abs!!)
Had a baby recently… or many years ago
and don't feel quite "back together" or weak? 
Been told you have a diastasis but have no idea
what it is or what do about it? 
You have come to the right place!! Call us we can help!
We are proud to be a
Professionally trained in
The Tummy Team Core Rehabilitation
approach to help men and women
restore their core.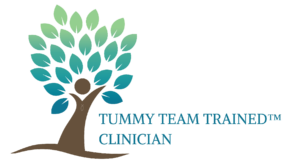 Happy Birthday Bethany from Fit2B
Enter to Win her Giveaway (You don't have to buy anything!): They've rounded up some sponsors who have donated a Squatty Potty, a pair of Unshoes, a pair of gorgeous Lady Gazelle Leggings, a beautiful dress skirt, a Norwex starter kit, a Lila Rose hair flexiclip, and more! Enter to win here!

Sale: Friday March 24th only, all memberships and products are on sale. Get a premium membership that includes access to ALL our ecourses for just $129 + no initiation fees. Their next sale won't be until Fit2B Studio's anniversary in October, so don't miss it.
Now, one more thing that's the first of its kind and I think all of us need help with...

Belly Health: Bethany's husband was dealing with some pretty severe health issues last year, and their our naturopathic doctor put him on an anti-inflammatory gut healing diet for 6 weeks that turned his life around. It's like he's 25 again, if you know what I mean ;)

This Gut Health Super bundle caught my eye because of what we've been through.

If you're where her husband was at, and eating has become more about torture than treats... If your bloating issues are keeping your diastasis from closing... if you have gas, diarrhea or constipation all the time... if you've been told you need probiotics...

Seriously, I strongly recommend you take a peek at This Bundle valued at $695.34 for the deal price of just $29.97 that ends Monday, March 27th. You have a year to download everything.

So to wrap up...

-Click here for the giveaway details
-The Fit2B sale is on Friday, March 24th only!
-The awesome deal on 29 resources to help your gut health is here

Blessings!
Beth & The Fit2B Team
Strong Tummies
847-231-2466
strongtummies@gmail.com
Belly Check
Contact us for a Belly Check to determine if you have a weak, dysfunctional core or a diastasis recti (separation of the muscles).  $15.00 Contact us at 847-231-2466 to schedule.
Gift Certificates
Contact Strong Tummies for a gift certificate for that special someone.  These are great as presents for new moms, moms that are 1-70 years postpartum, that special man in your life, athletes, or your mom or dad that need core strength and athletes.  Click here to order.